Tracy D. Connors
, Ph.D., Captain, USN (Ret)
Captain Tracy D. Connors, USN (Ret.), graduated from Jacksonville University (AA), the University of Florida (BA), and the University of Rhode Island (MA), followed by graduate study in public communications (University of Maryland), and human resource development (Bowie State University).
In 2013 he was awarded the Ph.D. Degree (with Distinction) in Human Services at Capella University with a specialization in Management of Nonprofit Agencies.  His dissertation is entitled, "Towards a Theory of Self-Renewed Excellence for Philanthropic Organizations, Defining and Validating Management Constructs Associated with Organizational Performance Improvement."
Dr. Connors served as lead and core faculty member for the Norwich University Master of Public Administration (MPA), Charitable-Nonprofit Management Concentration and Graduate Certification program from 2013-2018. He developed the first graduate certification program curriculum in charitable-philanthropic organization management based on his seminal Self-Renewing Organization Management Model.
In December 2013, Dr. Connors delivered the Commencement Address for JU's Fall graduation (See "Help yourself by helping others…"). At that time, Jacksonville University President Tim Cost conferred an Honorary Ph.D. in Leadership Excellence on Dr. Connors to recognize his "unsurpassed publication record" in the field of charitable-philanthropic organization management, and his "distinguished U.S. Navy service." In addition, President Cost conferred the University's first Honorary Associate of Arts Degree to recognize Dr. Connors' tenure as a JU Student from 1957-1959, during which he was a member of JU's first Soccer Team and President of the JU Chorus.
In its Resolution honoring Dr. Connors, the Board of Directors noted that he has more than four decades of successful executive leadership experience with public, private and charitable organizations. "Dr. Connors has served as an executive or board member with numerous charitable organizations whose public purposes focused on quality-of-life improvements in such areas as arts and cultural enhancement, emergency services advances, youth development, and civic and community improvements. He is one of America's foremost authorities on nonprofit organization management, and published the groundbreaking Non-Profit Organization Handbook (1980) and The Volunteer Management Handbook (1995), the first works of their kind in the field of charitable-philanthropic management."
The resolution cited his publication of "numerous books, particularly in nonprofit organization management, compiling an unsurpassed publication record in that field." Since publishing "the first nonprofit management handbook in 1980," he "continued to advance the field of charitable-philanthropic organization management through seven subsequent handbooks, including the first handbook in volunteer resource management."
Dr. Connors has published eight major handbooks for nonprofit organization management since the first such handbook in 1980, and the first volunteer resource management handbook in 1995. The Second Edition of the Volunteer Management Handbook was published in 2011.
He has also published two major military history works: Baited Trap, the Ambush of Mission 1890 (2008,) and Truckbusters from Dogpatch, the Combat Diary of the 18th Fighter-Bomber Wing in the Korean War (2006). He served as Editor, Leading at the Strategic Level (Browning), the new strategic leadership text published by National Defense University (2012).
Since publication of his Nonprofit Organization Handbook (McGraw-Hill) in 1979, the first such management publication in the field, to the present, Nonprofit Handbook: Management Third Edition(John Wiley & Son), the largest and most comprehensive management handbooks in print for nonprofit organizations have been those he prepared, including:
Volunteer Leadership & Management Handbook, Second Edition (in production), John Wiley & Sons, 2011
Nonprofit Handbook: Management (Third Edition + Annual Supplements), John Wiley & Sons, 2001
Nonprofit Handbook: Management (Second Edition + Annual Supplements), John Wiley & Sons, 1997
Volunteer Management Handbook, John Wiley & Sons, 1995
Nonprofit Handbook: Management Operating Policies and Procedures + Annual Supplements), John Wiley & Sons, 1993
Nonprofit Organization Handbook (Second Edition), McGraw-Hill, 1985
Dictionary of Mass Media & Communication, Longman, 1982
Financial Management for Nonprofit Organizations, AMACOM, 1982
Nonprofit Organization Handbook , McGraw-Hill, 1980
and,
Flavors of the Fjords, Co-authored with Faith R. Connors, BelleAire Press, 1996
Truckbusters From Dogpatch, the Combat Diary of the 18th Fighter-Bomber Wing in the Korean War, 1950-1953, BelleAire Press, 2006
Baited Trap, the Ambush of Mission 1890, BelleAire Press, 2007
Periodical publications in national news media and trade press, include: U.S. Naval Institute Proceedings Magazine, All Hands Magazine, Surface Warfare Magazine, Direction, Navy News, Navy Wire Service, International Defense Images, Public Affairs Communicator, and National Productivity Review.
The first comprehensive handbook focused exclusively on better management of nonprofit organizations was published in 1980 (Connors, Nonprofit Organization Handbook, McGraw-Hill).
At the time, few would have agreed there was such a professional area as "nonprofit management" or a "nonprofit executive." Since then the number of nonprofit organizations in the United States has doubled, even as the field of nonprofit management has emerged and evolved to support improved professional development.
Nonprofit organizations provide the majority of human services in the United States–collectively called "quality of life." Better management and leadership within these organizations directly contributes to an improved quality of life for millions of Americans.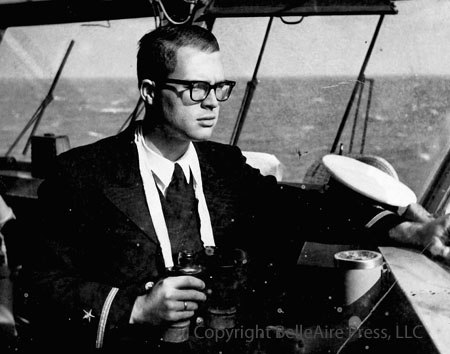 His U.S. Navy service (Airman Recruit to Captain) included 32 years of active and inactive duty on several ships, Surface Warfare Officer qualifications, duty on numerous senior flag staffs, and several tours of duty on the staff of the Secretary of the Navy and the Chief of Naval Operations with duties in public affairs and project management. His civilian career includes senior management positions with both private and public sector organizations, including serving as Chief of Staff for Congressman Charles Bennett and as Director of Satellite Learning Services for the U.S. Chamber of Commerce in Washington.
For over thirty years Connors has maintained an unsurpassed publication record in the field of not-for-profit management, a field that he helped advance and define in his break-through Nonprofit Management Handbook, the first of its kind, published in 1980 by McGraw-Hill. The Nonprofit Organization Handbook established for the first time that regardless of the specific public service provided, not-for-profit organizations shared seven areas of management—from fund raising to volunteer administration (First and Second Editions, McGraw-Hill, 1980, 1988). This pioneering work compiled the fundamental management information needed by NPO leaders in one volume for the first time.
Connors was among the first to design and teach NPO management in higher education, including: Certificate Program in NPO Management, University of North Florida, 1978; NPO management, Piedmont Virginia Community College, Charlottesville, VA, 1982; and graduate education, Nonprofit Organization Quality Management (Masters Degree students) in Human Resource Development, Bowie State University, 1996. Most recently, in 2009, he designed and taught Volunteer Management for Nonprofit Organizations at the University of Florida, to both graduate and undergraduate students.
"Strategic Professional Development Ahead for Volunteer Resource Managers," is the title of his latest professional journal article [The International Journal of Volunteer Administration, Vol. XXVII, Issue 1, April 2010].
In 1990, he joined John Wiley and Sons, to publish the Nonprofit Handbook: Management, a series now in its third edition, the first Wiley management handbook to reach a third edition.
The Nonprofit Handbook: Management (John Wiley & Sons, 1990) was the first such work to incorporate effective principles and practices of management for not-for-profit organizations. When it was introduced in 1990, the Nonprofit Management Handbook, First Edition served as a groundbreaking and comprehensive reference guide to the policies and procedures now shared by nonprofit organizations of all types and sizes, Connors explained. It recognized the "coming of age" of not-for-profit organizations as a distinct new field of management.
The Second Edition of the Nonprofit Management Handbook was the first such management work in the field to incorporate quality and continuous improvement principles and best practices. It offered the Excellence Equation (Efficiency-Effectiveness-Organizational Environment) as a management tool and benchmark to help nonprofit organizations achieve and sustain excellence through its profiling of the Self-Renewing Organization (NPOH Second Edition, John Wiley & Sons, 1997). It was the first such measure for public service, not-for-profit organizations
The Third Edition adapted the Malcolm Baldrige National Quality Award criteria for the SRO and established the means for public service organizations for the first time to measure excellence against national standards (Nonprofit Handbook: Management Third Edition, John Wiley & Sons, 2003-2006).
"By adapting these national quality standards to the voluntary sector, we gained the ability to benchmark our own organizations against established national criteria and standards. When we determine where our organizations stand in relation to national standards, we can then prepare plans and strategies to help us overcome the "delta" between the next higher level of quality and the level at which we may now be performing."
In 1995, Connors published the first Volunteer Management Handbook (John Wiley & Sons), a work that he expanded and updated into a second edition in 2011.
Most Recent Postings…