Belleaire Press Legacy History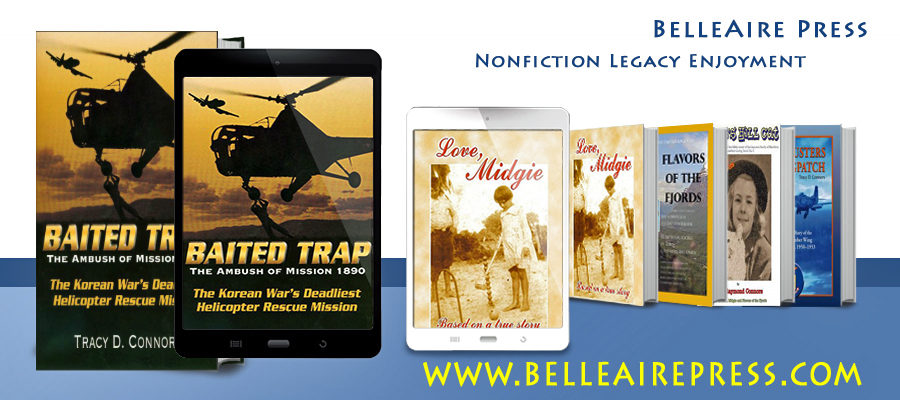 Since 1994 BelleAire Press has published legacy history.  BelleAire Press print publications focus on legacy works preserving family histories, historic fiction, and military history or journals.
For over twenty years it has emphasized web-based digital publishing (online or e-publishing), to make legacy publications more accessible to interested readers and researchers. You may prefer to enjoy these publications as exciting, colorful epublications on your iPhone or iPad.  If so, check our on-line versions of these original works.
Showing all 6 results