"…let it be our pride that we ourselves may put meaning into our lives, and sometimes a significance that transcends death. If a man is fortunate he will, before he dies, gather up as much as he can of the civilized heritage and transmit it to his children"
-Will & Ariel Durant

Digital gathering and publishing of civilized heritage…
—-
Regional Historic Legacy News…
A new legacy, the Charlton County History Newspaper was launched by the Charlton County Historical Society . Check the Society's Homepage for more information and how to download your copies.
Up Next…Trader's Hill Trading Days
May 7, 2022, 9-5 p.m.
Traders Hill Campground
1388 Tracy's Ferry Road
Folkston, Georgia
The Society held its 17th Annual fundraising Railroad Day Festival—arts, crafts, artifacts, food, vendors, and a hands-on music zoo and scavenger hunt on April 2.  The Festival was an all-day event held in and around the historic 1881 Callahan Train Depot and adjoining 1856 Florida Railroad bed. This year's event celebrated the 140th anniversary of the construction of the Callahan Train Depot. Photos, artifacts and maps of interest were on display inside the quaint wooden train station.
This year marks Jacksonville's Bicentennial and the Jacksonville Historical Society has taken the lead in planning and executing a one-day community festival and commemoration on Saturday, June 11, 2022.
The Amelia Island Museum of History offers several types of events: two monthly educational series, a number of annual fund-raisers and several community-oriented event opportunities, along with other special one-time events.  Their events calendar provides the latest information at the Museum.
New At Our Press…
"If we at this stage are talking about migrating from the constraints of our biological body, how can we ignore the possibility of advanced civilizations having done so billions years before we even come to exist?" [Forbes]

Whether or not other intelligent life can be found in the cosmos, is not science fiction any more–
today it is the subject of serious scientific discussions.
the highly-acclaimed intergalactic love story and sci-fi best seller
is now a convenient, downloadable, and economical click away.
Our species has been around for plus or minus 200,000 years, Kate Levchuk in Forbes, reminds us.  "…a mere blink of an eye in the timeline of the universe."  Yet, we are "…pragmatically discussing the cyborgization of humanity and the feasibility of uploading our minds into a computer," topics that were solidly considered "science fiction" not long ago.
Source: Levchuk, K. (2018, August 17). Are We Alone? Retrieved from Forbes: https://www.forbes.com/sites/cognitiveworld/2018/08/17/are-we-alone/?sh=69ab3c165ec1.
Today, we discuss how to allow "sacred consciousness" to transcend the boundaries of our finite biological envelope, to find ways of outliving our short biological lives, and even to soon be able to upload our minds.  "Be it through the robotisation, living multiple life times in VR immortality or the invention of a bionic eternal engine, we are undoubtedly getting to the era of transhumanist reality," she points out.
Indeed, we cannot ignore the possibility of previous advanced civilizations.  And, in fact, a scientifically knowledgeable author did just that and called his intriguing story,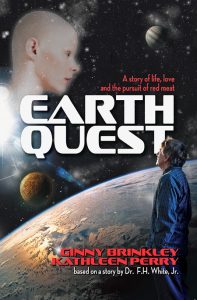 Imagine what life would be like if our beloved planet were to become uninhabitable, either because of our own failings or from forces beyond our control. Would we have sufficient technology to be able to travel the unfathomable distances in space for years, perhaps thousands of years, in search of a new homeland?
The Enlilliians, remnants of an ancient civilization, experienced such a fate. A select few had escaped from their planet before it was incinerated by their ever-expanding sun. These survivors, confined to their giant spaceship, hoped that their search for a new home – and a new food source – would end within a few generations. Their Quest seemed hopeless. That is, until they came across a little planet called Earth – and a biologist named Dr. William Lance.
This could have already happened…
Is the ultimate fate of all intelligent life to roam endlessly in space?
Earth Quest is a compelling story by gifted writers (Ginny Brinkley & Kathleen Perry) that chronicles the epic voyage to Earth made by the survivors of an advanced civilization from their doomed planet. Ahead of us in their technological progress by hundreds of thousands of years, they, too, found violation of the light barrier to be out of the question. However, they found a means of travel compatible with their technology, thus enabling the adventure awaiting you in Earth Quest.
Just Off the Digital Press…
-A Sight for Eager Eyes-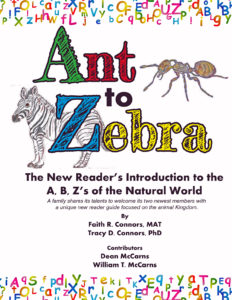 Ant to Zebra is the first learn-to-read book that uses text, typography, imagery, and sight word clouds to introduce and emphasize the seven important areas of literacy, including:
phonological awareness,
alphabetic principle,
phonemic awareness,
sight words,
decoding,
fluency, and
vocabulary…
to create a new, richer and more nuanced approach to introducing new readers to the fundamentals of learning to read.
Full color e-book with Hyperlinks to other resources.
Each page…

 Presents an interesting animal whose name begins with that letter.
Includes a description of the animal that emphasizes rhyme, even as it offers factual information about that animal.
Features an original drawing of that animal with text to convey basic information as sight words about that creature.
Includes the capital and lower-case alphabet in both Roman and Cursive typefaces.
Uses humorous, informative descriptions for each animal to provide information and interest.

Over 350 Sight Words

beginning with the highlighted letter are shown in a word cloud – this helps the new reader associate letters with sounds, emphasizes that words are composed of the sounds, and improves vocabulary.
Active thinking and discussions by both reader and listener are encouraged.
Rhyming tones convey musicality of the language.
Unique combination of elements in Ant to Zebra contribute to improved comprehension.
"Big Words" are selectively and appropriately introduced and included to familiarize new readers with the concept of multisyllabic words and how they are composed of morphemes that can be parsed/analyzed into logical components.
Sight words beginning with the subject letter are included in word clouds to encourage and suggest reading and discussion by the reader to the listener that helps improve early vocabulary.
The new reader's vocabulary is broadened by the enriched content and inclusion of material not typically found in "cartoony" children's books.
---
It's Here…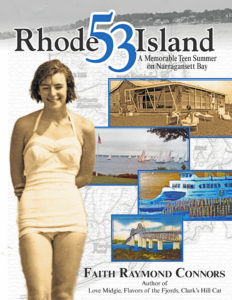 A charming memoir by author Faith Connors of the memorable summer of 1953 spent on picturesque Conanicut (Jamestown) Island in Narragansett Bay, Rhode Island.
"In answering Andrew's question about my favorite childhood summer, I rediscovered the importance of Conanicut Island, Jamestown, Rhode Island for my Newport family, and for me, especially during the summer of 1953.
Come and be whisked back in time to the summer of 1953 to a place called Jamestown, Rhode Island on an island in Narragansett Bay."
Includes Connors' Conanicut Brag Rag© knitting design saluting that historic and lovely Rhode Island community and nexus for Narragansett Bay.
The "Rhode Island" series of Spirit Knits by BelleAire Press honors Marie Fladvad Cottrell, a Norwegian immigrant who married into a Newport merchantile family in 1895, who taught her daughters and granddaughter to knit as her Mor in Norway had taught her, even as she launched a Newport business enterprise and became a Suffragette.
Marie and her family vacationed on Conanicut/Jamestown for many years from the late Twenties. Her husband, Charles Cottrell, died there in 1923.
Marie's fascinating story is now available as an ePublication, Flavors of the Fjords.
---
Home schooling children?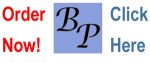 Looking for "…a refreshing, true story of a young Florida girl with indomitable spirit!" (Reviewer) e-book that will be an interesting –and educational — reading experience for your young audience?
ePUB or Soft Bound with Teacher/Tutor Guide

(free download)

"…a refreshing, true story of a young Florida girl with indomitable spirit!"
by Faith Raymond Connors

A recent reader wrote the author: "I read and loved Love, Midgie within days after I received it. What a wonderful story and book. I was completely engaged in the "can't put it down" way. I also was delighted to read the family stories in the Epilogue… I love reading family stories and Midgie's was wonderful. So thank you again." -Susan M.
Adventures based on a true story of an indomitable Florida girl
Love, Midgie's incredible adventures are based on a true story and are illustrated with historic photographs and postcards, including photographs from Midgie's actual family album. Readers are able to see views of the actual locations, neighborhoods, and houses Midgie saw in 1915-1920.
Over 100 antique postcards, family photographs, and the author's illustrations provide story continuity, identification by the reader with the location and story, and interest for the reader.
Written to help readers understand and experience life for a young, spirited girl in Florida a century ago. Incredibly, much of the neighborhood and many of the same houses mentioned in the book have been preserved. Readers can much of Jacksonville's historic Springfield Neighborhood much as it was when Midgie and her brother, Henry, grew up there.
Just Added: Reader's Guide
Home schooling parents and adults reading to young people will find the new Love, Midgie Reader's Guide an important and useful resource. The new, free download was prepared by author and reading educator Faith Connors to make the LM reading experience more fun and meaningful.
---
We are delighted to report that the long-awaited e-Publication edition of Truckbusters from Dogpatch 1950 is now available for convenient, immediate download to your favorite portable media device.
The huge, 700+ page, 1,000 image original print edition is being updated and organized into four e-Publications, each covering a year of combat. With the advantages of e-Publication, color images will add more depth and immediacy.  Hyperlinks will connect readers with additional information and resources.  The e-Publication format will allow convenient, portable reading from iPads and similar devices.
The first e-Publication edition covers 1950.
Learn why reviewers acclaimed Truckbusters from Dogpatch
---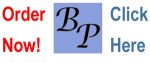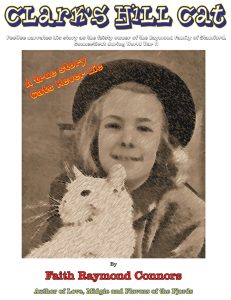 The BelleAire Press "Cat-itorial Review Board" recently granted its CRB Seal of Excellence to a new work of feline historic fiction by Faith R. Connors, author of Flavors of the Fjords and Love, Midgie.
Pee Wee, The Clark's Hill Cat is a cat's tale, as told by himself to Connors. Actually, the story was the outcome of Connors' discovery as a young girl that she knew what her cat was thinking. The result is a gripping tale of cat life in the Raymond household in Stamford, Connecticut during World War II. From blackouts and Victory Gardens, to a Sailor "borrowing" the family car, Pee Wee shares his unique experiences and outlook.
"Why do you want to read a book by me?" Pee Wee asks. "Is it because I am a cat?"
We believe you will agree with the BP CRB that Pee Wee's tale is not too long, not too short, but just right.
---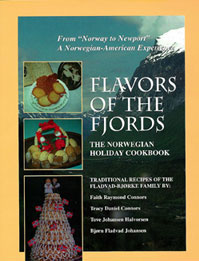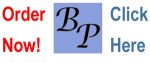 by Faith Connors & Tracy Connors, Bjørn & Tove Fladvad
"The book may be the most detailed history of a Norwegian-American family yet published. Flavors of the Fjords exemplifies what dedicated compilers and relatives can do to preserve knowledge of their family's complex past. This one family's legacy should inspire others as well."

– Royal Norwegian Embassy
Flavors of the Fjords "is the complete story of a family, their destinies, and the conditions under which they lived…[we wrote it] for people who want to have a better knowledge of Norway as it was in the past and what it is like today."  

-Bjørn Fladvad-
Flavors of the Fjords has the largest number of traditional Norwegian holiday recipes–cakes, cookies, breads–ever put together in one book! Interwoven with fascinating bits of Norwegian social history, including explanations of Norwegian Holiday traditions and customs, many of them kept alive by millions of Norwegian-American families.
The new, digital, updated and expanded edition of Flavors of the Fjords is now available. The remaining hard cover stock of "first edition" Flavors is not likely to be replaced.
Why not order your hard copy now to have at hand in your cooking library for convenient access?
---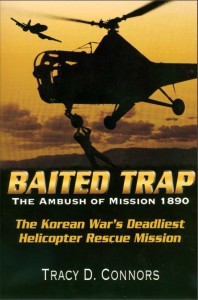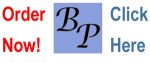 …the incredible, true and heavily illustrated story of the heroic Airmen of Mission 1890, the Korean War's most heroic, and tragic, combat helicopter rescue mission.
by Tracy D. Connors, Ph.D., CAPT USN (Ret)
Now Available As Hyperlinked E-Pub
The 2018 E-Publication edition of Baited Trap, the Ambush of Mission 1890 is updated with additional photographs, many in color.  It also includes hyperlinks to external web sites that provide additional information or resources to readers.
Baited Trap, The Ambush of Mission 1890 tells the story for the first time of perhaps the most dangerous Korean War rescue mission in compelling detail gleaned from formerly classified official records, first person accounts, and family documents long unknown.  "This story is a tragic, but wonderful, example of how war may affect the loved ones of those who are lost. It includes a 'gold mine' of documentary and photographic evidence at the family level." (Dr. Forest Marion)
"Captain Tracy Connors has presented a remarkably accurate picture of the courage and dedication of those pilots and airmen who risked and sometimes gave their lives that others may live during the Korean War." (LTC John Caldwell)
"I just had to let you that I am enthralled by the book…it is in indeed a part of history that should be told!" (Actual reader feedback)
---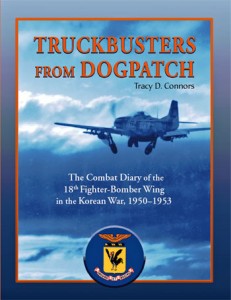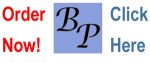 The Combat Diary of the 18th Fighter-Bomber Wing in the Korean War, 1950-1953
by Tracy D. Connors, Ph.D., CAPT USN (Ret)
The most comprehensive combat diary of any Korean War Air Force unit will soon be Available As an updated, expanded and Hyperlinked E-Pub.
The 2019 E-Publication edition of The Combat Diary of the 18th Fighter-Bomber Wing in the Korean War, 1950-1953 is updated with additional photographs, many in color.  It also includes hyperlinks to external web sites that provide additional information or resources to readers.
A 60th Anniversary Tribute to the Wing that flew more combat missions during the Korean War than any other.
The Combat Diary of the 18th Fighter-Bomber Wing in the Korean War, 1950-1953. "What a tremendous, true combat history of a fighting outfit. I have never read the equal of this book…When looking for a thorough, education history of the air war in Korea, readers cannot do any better."
On its way…
We are delighted to report that the long-awaited e-Publication edition of Truckbusters from Dogpatch is nearing completion. The huge, 700+ page, 1,000 image original print edition is being updated and organized into four e-Publications, each covering a year of combat. With the advantages of e-Publication, color images will add more depth and immediacy.  Hyperlinks will connect readers with additional information and resources.  The e-Publication format will allow convenient, portable reading from iPads and similar devices.
The first e-Publication edition will be 1950. We will bring you regular updates on this page.
---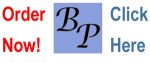 If your interests include circus life as it was in the 19th century, the Civil War, and a true-to-life love story, you are invited under the tent flap to share The Great Southern Circus, a new digital e-Book by Nick West.
[Reviewer], "an adventure-filled love story rich with historical details and family history that explains circus life before and during the Civil War. A lovingly and authoritatively written history for current and future generations to enjoy and appreciate."
You can follow James Johnston and Miranda Madeira from the time they met as teenagers near Albertville, Alabama, and then on to "the big top." The James and Miranda love story is further enlivened with the once-in-a-lifetime adventure of traveling with the circus, essentially joining their close-knit family until it was torn apart by the Civil War.
West brings these rich characters back to life so that we are able to use their stories to reach a better understanding of who we all are as a nation – as Americans.
The Great Southern Circus explores the manner, social conditions, major events, and other history of the period depicted. The author highlights notable historical figures to allow readers to better understand how these individuals responded to the events and changes taking place in their environments.
The Great Southern Circus is based on true historical events, set in historical context and time. Although this story deals with real people and actual events, this is a work of historical fiction. The events chronicled here did happen, and the characters are all based on real people, but the author extrapolates from factual information derived from multiple sources to bring his characters to life.
---
---
Books and Digital Publications
---
Just published as e-Publication…
Dr. Jesse O. Bolinger, Ph.D., CNP
Calling All Volunteers offers value to the reader on many levels, from a better understanding of behavioral theory, including a suggested new hierarchy of needs and motivation, to explanations of generational cohorts focused on volunteer contributions and availability, and concluding with a suggested application process designed to enable a better fit between the volunteer and the position of service they might best fulfill in your organization.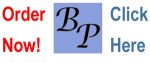 Most nonprofit organizations rely on volunteers to help them fulfill their vital philanthropic purposes and missions. Recruiting and retaining quality volunteers has always been a challenge for charitable organizations, particularly for nonprofits in more rural areas. Today, with an aging population and a large number of baby boomers entering retirement years, new approaches to recruiting volunteers are needed. Dr. Jesse Bolinger is a strong believer in rural communities and in Volunteerism. Based on his extensive, real-world research, he suggests new and innovative ideas focused on recruiting and retaining volunteers. In this first e-PUB edition he presents a compelling case for an individual's past work experience, educational background, and mental health to be included in the strategies and initiatives focused on volunteer recruiting and retention.
Just Published…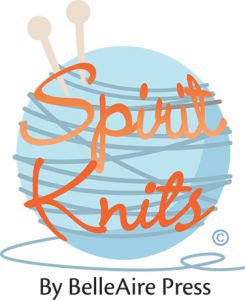 Spirit Knits© by BelleAirePress are original knitting designs created to capture the essential character, quality, energy, and temperament of subjects and activities we care deeply about. In short, to capture and reflect in its original designs, the character and essence of these topics, often reflecting gentle humor and fun.
Spirit Knits© by BelleAire Press includes an expanding number of original designs in a growing number of categories.
Introducing…
Beach Spirit Knits© by BelleAire Press include original knit designs that help you go to the beach without actually leaving your home.
Caribbean color palettes that glow with the vibrant blues, oranges, and greens of southern seas. Original designs that reflect the laidback atmosphere, fiesty spirit — and witty humor — of life and relaxation near a shore.
Create your own waves lapping or crashing. Seagulls scolding. Wind blowing the warm, damp musk of salt water and sand dunes into your innermost reaches. Relaxing, peaceful, calming.
Choose from one or more of the growing selection of beach life designs from Beach Spirit Knits© by BelleAire Press.