A Serious Badminton Tournament
by Faith R. Connors, author of Love, Midgie, Flavors of the Fjords Digital Edition, and Clark's Hill Cat.
This is the story of how a game of badminton leads to the purchase of a TV set for the Raymond family of Clark's Hill (Stamford, CT).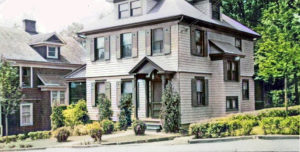 When other families on Clark's Hill get TVs, they turn their dining rooms into TV rooms. Since we do not have a TV, our dining room still contains the same round mahogany table, chairs and china-filled sideboard in the ready for holiday dinners that will continue to be eaten there.
There seems to be no plan for our family to ever purchase a TV until a warm May evening in the early 1950s. That's when our next door neighbor, Bob, sticks his head through the hedges, and waves a badminton racquet at Pop (William M. Raymond, Jr.), inviting him to a game of Badminton. Accepting the challenge, Pop easily hops up the two-foot high stonewall and pushes his way through the privet hedges into the next door neighbor's yard.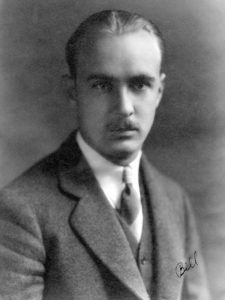 There, standing behind the net at Bob's newly erected badminton court, Pop takes up a badminton racquet and commences to play a spirited game of batting the shuttlecock back and forth over the net to his opponent, our neighbor, Bob. It is a shuttlecock slapping battle that keeps Pop and Bob on the run. Eventually, Pop's last smash of the shuttlecock over the net gets him to 21 points, the end of the game. Pop wins the game. Except that Pop is not happy.
Pop, to my knowledge, had never before played badminton however he seems to be quite energetic in batting the birdie back and forth over the net at Bob. Some conversation ensued we know because when Pop jumps down from the wall with both good news and bad news to share.
Back in our kitchen, Pop first shares the good news: He won the badminton match quite handily so he is pleased about that. Running back and forth on the neighbor's driveway to smack the birdie over the net at Bob, was not a problem for Pop who is in very good physical shape.
The bad news is more worrisome as Pop tells Mother: "I thought I knew my cars. The Tormets are getting a car I have never heard of before."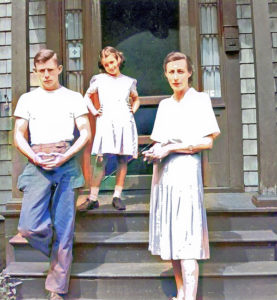 Mother asks, "What kind of car are they getting? They already have a 1950 Ford so it doesn't seem as though they'd need a new car."
"Bob says that he and Vilja are in the process of buying a Castro Convertible," said Pop scratching his head. "That's really got me stumped. Is it a Ford or a Chevy?"
Mother laughs in amusement. "It's neither one, Bill! The reason you've never heard of a Castro Convertible is because we don't have a TV."
"So it's a new car ad on TV?" asks Pop.
"No," says Mother, still laughing, "it's a couch that opens up into a bed. All of the neighbors that own TVs have seen the ads for a Castro Convertible. A little girl in a nightgown appears in the ad and unfolds the couch, opening it up so easily, making it into an instant bed."
At that moment, it seems that Pop began thinking about purchasing a TV. Some months later, a 21" Admiral, plain tin box, black and white, is in position on our living room table and Pop watches TV.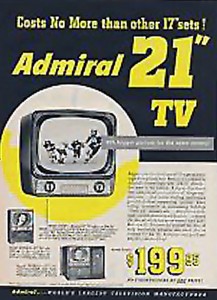 If you are "of a certain age," these tales will evoke reminiscences of your own growing-up years. For those a bit younger, these windows into the past will validate the childhood memories your parents or grandparents may have shared over the years.
© Copyright 2018 BelleAire Press
Love, Midgie is now a digital book…only a click away.
New: A free 2018 on-line Reader's Guide prepared by author Faith Connors for home schooling educators.
Home schooling parents and adults reading to young people will find the new Love, Midgie Reader's Guide an important and useful resource. The new, free download was prepared by author and reading educator Faith Connors to make the LM reading experience more fun and meaningful.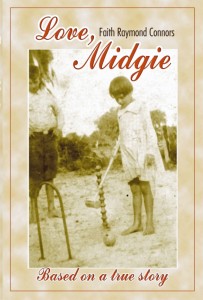 "Midgie is a refreshing, true story of a young Florida girl with indomitable spirit who meets each challenge as a new adventure. From the first page the reader is caught up in Midgie's world–a combination of family and friends, as well as a haunted house. The author captures her unshakable spirit–'Midgie's magic'–as she moves from one adventure to another. Her postcards in each chapter help the reader visualize the fascinating story of a bright, energetic, young girl. The reader will laugh and cry with this remarkable, young girl and her brother, Henry. The book is a 'winner."'
Dr. Frances Bartlett Kinne
Chancellor Emeritus
Jacksonville University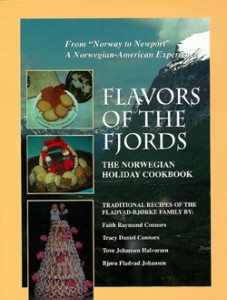 History has never tasted so good! ™
"The book may be the most detailed history of a Norwegian-American family yet published. Flavors of the Fjords exemplifies what dedicated compilers and relatives can do to preserve knowledge of their family's complex past. This one family's legacy should inspire others as well."
– Royal Norwegian Embassy
Revised, updated, expanded digital edition available July 2018.
Flavors of the Fjords has the largest number of traditional Norwegian holiday recipes–cakes, cookies, breads–ever put together in one book! Interwoven with fascinating bits of Norwegian social history, including explanations of Norwegian Holiday traditions and customs, many of them kept alive to this day by millions of Norwegian-American families.
Authentic Fladvad and Bjørke family recipes for over 125 holiday cookies, cakes, breads, toppings, and puddings are interwoven with fascinating bits of Norwegian and Newport, Rhode Island social history. These authentic Norwegian recipes reflect the holiday cooking, uniquely Norwegian, brought to America by nearly one million Norwegian immigrants.
---
Coming Soon…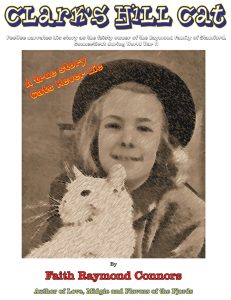 The BelleAire Press "Cat-itorial Review Board" recently granted its CRB Seal of Excellence to a new work of feline historic fiction by Faith R. Connors, author of Flavors of the Fjords and Love, Midgie.
Pee Wee, The Clark's Hill Cat is a cat's tale, as told by himself to Connors. Actually, the story was the outcome of Connor's discovery as a young girl that she knew what her cat was thinking. The result is a gripping tale of cat life in the Raymond household in Stamford, Connecticut during World War Two. From blackouts and Victory Gardens, to Sailors "borrowing" the family car, Pee Wee shares his unique experiences and outlook.
"Why do you want to read a book by me?" Pee Wee asks. "Is it because I am a cat?"
We believe you will agree with the BP CRB that Pee Wee's tale is not too long, not too short, but just right.
---
Most Recent Postings…