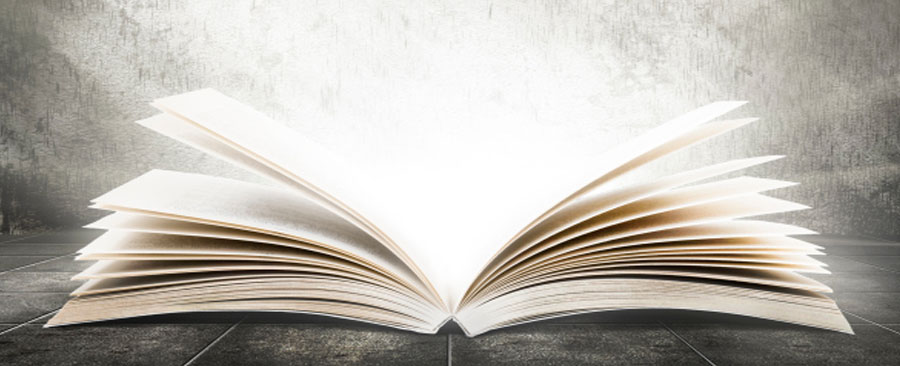 As an Author, you are surely familiar with the frustration and rejection you have encountered in trying to find a publisher or even an Agent.
Most hard copy publishers will not even review your work anymore without it being vetted and recommended by an Agent—often a former employee of the publisher now working free lance.  E-publishers seem to be prolific and an easy decision to make.  However, you will need to review the "fine print" and make careful choices.  Many will require the author to provide up front funding for the conversion and/or marketing operations.
The process can be confusing and frustrating.
Good luck!
At BelleAire Press, we've been there and "doing that."
We have recently completed our on-going transition to e-publishing. More important and germane to the subject of how to make your work available to a world-wide audience, we have incorporated a robust content management system.
We have the structure and infra-structure to showcase entire works, not simply provide good looking marketing information.
If you are interested in having your work…even a work in progress…reviewed by our associates for its "fit" with our growing catalog of e-published works, just use the contact link above to get in touch.
We have been primarily focused on works of history, historic fiction, and military history or journals. However, we are about to introduce a new collection of original knit designs.  This signals our determination to provide more options for our authors.
If you believe in it, let us know about it and we'll take a look. Again, we've been there and we understand the challenges you face.
What process should I follow?
Send BelleAire Press–attn: Acquisitions Editor–an email outlining your work. We'll get back to you very soon, typically a few days, with advice and counsel about whether it would be appropriate for the mix of content we are adding to the BelleAire Press site.
If my work is appropriate for the BelleAire Press web site, then what?
The Author, you, will need to provide the manuscript (more on that in a moment) in a digital version, e.g. Word, WordPerfect, or some similar program. If it is already laid out it would have to be in Adobe InDesign…and provided on a CD/DVD.
Of course, in offering your work for placement on the BelleAire Press web site, you are agreeing to the following…please read closely…terms…
The Author represents and warrants that: the Work is original except for excerpts and illustrations from copyrighted works for which the Author has obtained written permission from the copyright owners at the Author's expense on a form approved by the Publisher; the Work has not been previously published and is not in the public domain; the Author has the right to convey all rights herein conveyed to the Publisher; the Work contains no libelous or unlawful material, contains no instructions that may cause harm or injury and does not infringe upon or violate any copyright, trademark, trade secret or other right of or the privacy of others; and all statements asserted as fact in the Work are either true or based upon generally accepted professional research practices. The Author agrees to indemnify the Publisher and any licensee of any subsidiary right granted by the Publisher against all liability and expense, including counsel fees, arising from or out of any breach or alleged breach of these warranties. If the Publisher settles any such claims, the Author shall indemnify the Publisher for any expenses or sums paid in connection with such settlement, provided that the Author has approved the settlement, such approval not to be unreasonably withheld.
In short, you promise that you are the author, have the right to publish your work and that in doing so it does not infringe on someone else's rights. If any of these assertions are not accurate and legal issues result, you promise to pick up the tab.
Publicity?
You should be prepared to provide a "thumbnail bio," a relatively (however you define that term) brief personal biography…with at least one good photograph…digital…or several…with captions. Your biography/photographs will be linked from the BelleAire Press Home Page and from your work. In addition, a new masthead will be created for you using your photograph, that will tell each unique visitor that they have entered your space.
What about images?
Images are welcomed, but will need to be in digital format– .jpeg format is much preferred, otherwise the image has to be processed and converted. If you want to add additional protection to your images, bring them up on Photoshop or some similar program and put a copyright notice—yours—on them and merge the layer. One right click, save image as…and the image is on someone's computer besides yours. However, if the image is low resolution and you have a copyright notice and/or watermark on it, you have done what you could to protect your rights. Also, images should be accompanied by the captions/cutlines you want to go with them.
Does my manuscript have to be of a certain length?
No, not really. A real advantage to on-line publishing is that shorter works are not at a disadvantage. We are preparing several monographs—less than 50 pages—for on-line publication. Such a work in a traditional publishing track would not be issued an ISBN.
Does my manuscript have to be finished?
No, not at all. In fact, we are planning to "serialize" the on-going works of several new authors. As new chapters or sub-sections are completed, they will be posted with attention-getting notices on the BelleAire Press Home Page flagging the new "installment."
Suppose I want to publish a hard copy?
Go right ahead, you have the copyrights. Frankly, we are far more interested in on-line publication than in following the traditional hard copy book publishing path. Interestingly, we have found that hard copy sales increased when we placed major portions of the actual work on-line. So, if you obtain a publisher or decide to publish through another organization, fine. You can then decide on whether to leave your work up on the BelleAire Press web site—with a major link to your new book fulfillment organization/site—or give us 60 days notice to take it down.
What about copyright?
You retain all copyrights, other than authorizing BelleAire Press to put your work on our web site for a specified period of time, usually six months.
As the Author you give BelleAire Press the exclusive right to publish your work in an on-line/internet form for as long as the BelleAire Press keeps the Work on-line and available through internet or other on-line access. At such time as the Work is no longer accessible on-line, all rights automatically revert to the Author.
If you want the work removed from our web site, just let us have 60 days notice and it will be done. While your work will be available to be read as a series of web pages on the BelleAire Press web site, it will not be offered for sale by BelleAire Press as a published work, e.g. hard copy or downloadable file (PDF). Those rights are retained by the Author. The costs of placing and managing the content of the Author's work is the sole responsibility of BelleAire Press.
Any revenue that may be generated by advertisements automatically placed on all BelleAire Press web pages is retained by BelleAire Press.
Have we covered everything?
We hope so…however, if you have other questions, just use the contact form above and let us hear from you.