The Great Southern Circus: From the Big Top to Gettysburg
$9.99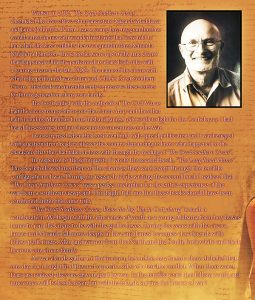 Written in 2010, "The Great Southern Circus" chronicled the lives of two of my ancestors, Miranda Madderra and James Johnston. When I was a young boy, my grandmother would entertain me with wonderful stories that were told to her when she was a child by her own grandmother, Miranda Madderra Johnston. These stories were reportedly true events that happened while she performed as a bare back rider with a touring circus in the late 1800's. The name of the circus with which she performed was Orton and Older's Great Southern Circus. This book was intended only to preserve these stories for future generations of my own family.
The book ended with the outbreak of The Civil War as half the circus troupe left to join the Union Army and the other half, including Miranda's future husband James, rode south to fight for the Confederacy. I had heard these stories too but chose not to concentrate on the War.
I was surprised when this book went into wide spread publication and I was besieged with questions from readers all over the country demanding to know what happened to the characters that they had fallen in love with through the reading of "The Great Southern Circus."
In response to those requests, I wrote the second book, "The Long Road Home." This book followed members of the circus as they were swept through the terrible conflagration of war. During my research while writing the second book I realized that "The Great Southern Circus" was a perfect metaphor for the entire experience of the war from a southern viewpoint. Hindsight told me that these books should have been combined under the same title.
"The Great Southern Circus; From the Big Top to Gettysburg" is that combination, including additional research and perspectives. We begin with the innocence of youth as a young Alabama farm boy leaves home to join the circus to be with the girl he loves. During the years with the circus, James and Miranda fall more deeply in love and James' becomes close friends with fellow performers. Men and women from the North and the South, both white and black become one circus family.
As war clouds gather on the horizon, he and his new friends share disbelief that one day soon might find them of opposite sides of a terrible conflict. When their worst fears are realized, they are driven apart by war. In the terrible years that follow, youth and innocence will be lost forever, but will the friends survive the horror of war?