Christmas Coupons (25% off) and e-Gift Cards offer welcome digital stocking stuffer options
It's a Fact: Calling birds, French horns, and turtle doves are hard to fit in digital stockings.
The daze of Christmas shopping are nearly down to calling birds, French horns, and turtle doves.
(Cue the Pipers) Fortunately, BelleAire Press has four new calling e-PUB digital stocking stuffers ready for you to instantly add to the digital device of choice by your lucky e-Gift Card recipients.  Perfect e-Gifts for that Special Friend or Significant Other.
Faster. With a personal note from you on the Gift Card sent via email to that special person.
(Cue the Drummers) We suggest four calling e-PUBs that will let you keep more of your golden rings (the Partridge said he wasn't leaving the Pear Tree unless they were all 25% off the already bargain price).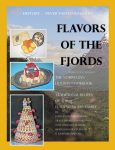 For your "sweet tooth", Norway-loving, family history appreciating reader, Flavors of the Fjords (just updated, revised, and e-published), is the largest Norwegian-American family history with over 100 authentic, traditional, Norwegian holiday recipes.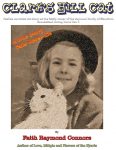 For your "cat lover," the BelleAire Press "Cat-itorial Review Board" recently granted its CRB Seal of Excellence to a new work of feline historic fiction, Clark's Hill Cat (e-PUB)…a gripping tale of cat life in the Raymond household in Stamford, Connecticut during World War II. We believe you will agree with the BP CRB that Pee Wee's tale is not too long, not too short, but just right.
For your younger reader "…a refreshing, true story of a young Florida girl with indomitable spirit!"  Love, Midgie's (e-PUB and SB) incredible adventures are based on a true story and are illustrated with historic photographs and postcards, including photographs from Midgie's actual family album.  Includes a Reader's Guide with summaries of each chapter, vocabulary, word searches, puzzles, web-based resources, and discussion questions.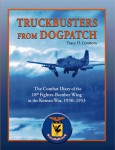 For your Patriot and military history buff, Truckbusters from Dogpatch, the Combat Diary of the 18th Fighter-Bomber Wing in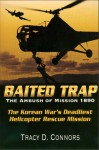 the Korean War, 1950-1953 (soft-bound), the largest and most illustrated unit histories of The Forgotten War.  And, Baited Trap, the Ambush of Mission 1890 (e-PUB and SB), tells the story of the most dangerous Korean War helicopter rescue mission of the Korean War.  Baited Trap is also the Korean War's greatest love story, following Wayne and Della Lear, Bobby Holloway, Ron Eaton and Dolly Sharp, and Frankie and Archie Connors as they tried to put their lives and families together even as the Korean War was reaching out to engulf them.
Once you have made your choices on our Shop Page, simply enter the 2018 Christmas code – BP Holidays 2018 – to receive savings of 25% off all purchases.
This includes the brand-new option of sending a Gift Card to a special person that will enable them to download an E-publication to their digital device of choice, or receive an author inscribed copy of a soft or hard bound book in the mail.
Seasons Greetings from BelleAire Press