Author Ginny Brinkley entertains her grandchildren during the Covid quarantine with rhyming lines, true doggerel in this case, that reflect how many of us feel during this period of stress and frustration.
Doggerel Days of Quarantine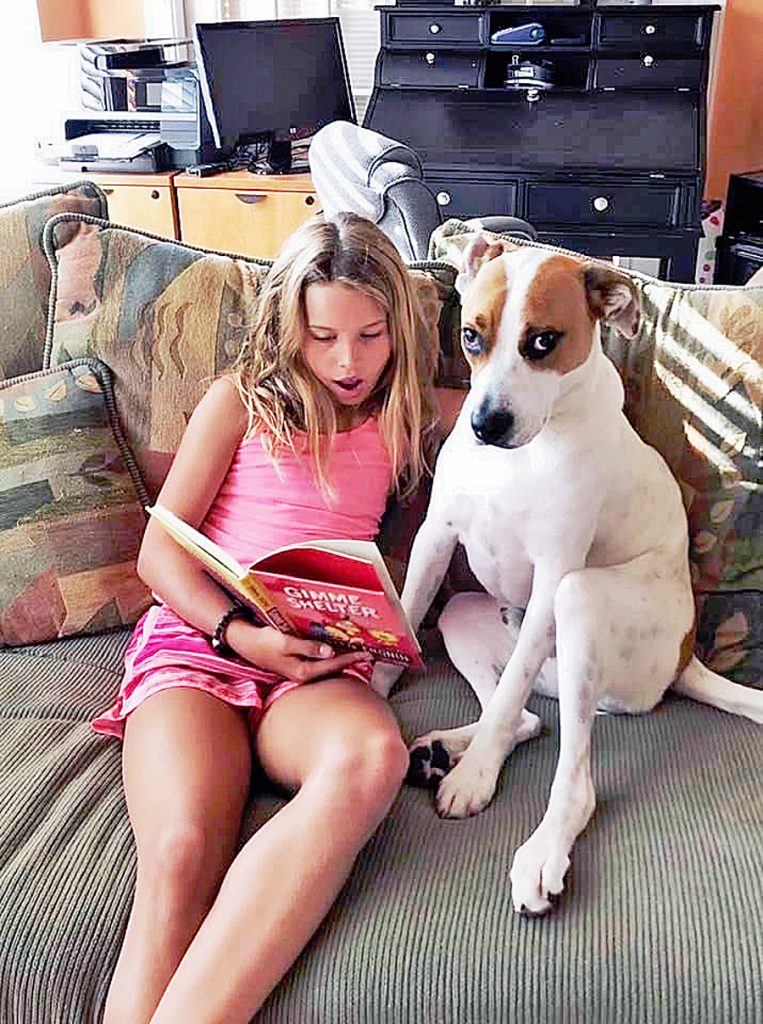 At first it was a doggie's dream—
The family all at home.
T'was like a party all day long,
No more need to roam.
With treats all day and walks galore,
Us pets were center stage.
Games with the kids, and books were read,
Cute pictures on each page.
But slowly this routine got old—
Dogs need their time alone.
Another walk to please the fam,
When we'd rather stay at home.
It's hard for dogs to just say "no,"
So please, dear family, just GO!
…
With an intriguing premise–an alien people forced to abandon their dying planet, wandering aimlessly in space, and getting hungry–this absorbing tale becomes an intergalactic love story!
What readers have said about Earth Quest…
"This is a story you will find yourself thinking about long after the book is back on the shelf. It's ET grown up. We need the movie."
Dr. Henry Breitmoser
"A good combination of drama, romance and humor."
Nana Royer
"It really sparks the mind and is fun reading."
Charlie Hewitt
"I don't normally read science fiction but I loved this book! I recommend it for everyone."
Dr. Richard Talton
"Thought provoking"
"Clever"
"A most readable sci-fi tale"
"Great use of humor"
Click on this link now to order your copy of this fascinating story!
Only $14, including shipping (U.S. and Canada only). It will be mailed to you as soon as payment is received.
You will never look at the night sky the same way again …
after reading Earth Quest!